Assistance League of the Foothill Communities is a nonprofit 501(c)(3) corporation. Your contributions are fully tax deductible. We are an all-volunteer membership organization, therefore your contribution is maximized. All donations stay in our communities, benefiting young adults and children in need through our philanthropic programs. Your support is greatly appreciated.
Individual Donations
Contributions can be made by check or you can fill out the donation form on this page.
Honor Family and Friends
Donations may be made to honor the memory of a loved one or celebrate significant events. We will send a card to the person or family you have chosen to honor. Gift amounts are not listed.
Please mail checks to:
Assistance League of the Foothill Communities
P.O. Box 927
Upland, CA. 91785
Thrift Shop Donations
Proceeds from our Thrift Shop help fund our philanthropic programs. Bring your donations of new or gently-used items to our Thrift Shop at 8555 Archibald Ave. Rancho Cucamonga, CA. 91730. Stay to shop. We offer quality merchandise at affordable prices.
Read More On Thrift Shop Donations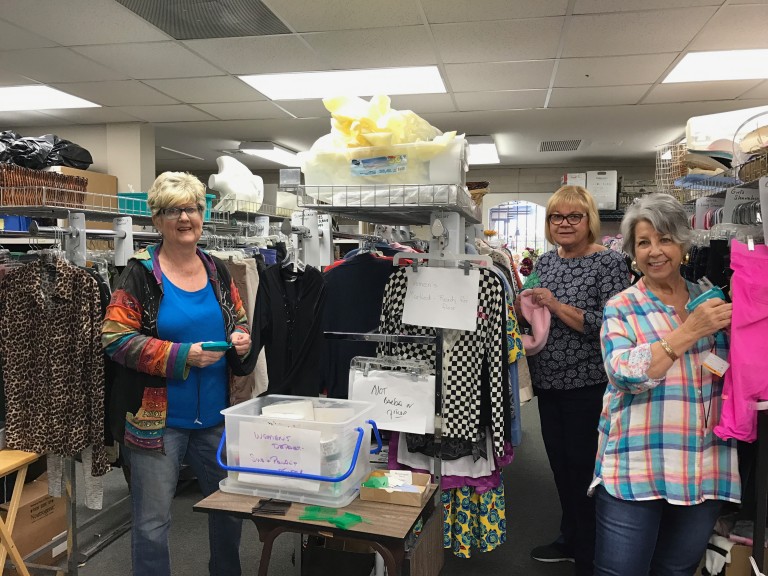 Donation Form
Please fill out the form below – you will receive a confirmation email with your donation. If you have any questions please contact us.
Thank you for your support.