Assistance League of the Foothill Communities
Chapter History Highlights
Organized as a national nonprofit in 1935, Assistance League's roots date back to 1919 when co-founders Anne Banning and Ada Edwards Laughlin formalized Assistance League of Southern California. They wanted to help people adversely affected by their circumstances. They began by providing food and clothing to local families severely impacted by World War I. These women created a legacy of giving back that endures today with over 120 Assistance League chapters nationwide. Each chapter is its own 501 (c)(3) nonprofit organization helping people in their own communities.
During the Great Depression a group of young Upland women wanted to form an organization that offered community service in many needed and worthwhile projects. The Upland Junior Welfare League was then founded and its volunteers spent their time providing Christmas baskets and clothing to the needy families of Upland. They organized The Dental Center in 1935 to provide dental care for needy children selected by school nurses. During World War ll, the Upland Junior Welfare League devoted time to numerous war-time projects. Hundreds of hours were contributed to San Antonio Regional Hospital making bandages, mending night gowns and canning fruit for patients.
In 1950, Upland Junior Welfare League was approached by Assistance League of Pomona Valley, asking them to become a chapter of the Assistance League organization. After fulfilling requirements during a two-year probationary period, Assistance League of Upland became a chartered chapter of Assistance League in 1953.
As membership and philanthropic programs grew, a larger building was needed than the one owned in Upland. So, in 1962, the Upland property was sold and an acre of land was purchased. The current 5,800 square foot Chapter House on Archibald Ave. was completed in 1964. It was paid for through generous donations and efforts of many in the community.
In December of 1962, a tea was held in Upland to present the seventeen charter members of the newly formed Assisteens® Auxiliary. The purpose of this teen group was to carry out philanthropic projects in the community and participate in a program of self-improvement.
The Las Tias Auxiliary was chartered in March 1966. Its members were former active members of the chapter. The purpose of this group was to carry on a program of philanthropic work in the community and to assist the chapter.
The buildings adjacent to the Chapter House were purchased in 1996. They were remodeled to house the Thrift Shop, that had previously been located in the strip mall to the north of the current property, the Chapter Office and Operation School Bell® Dressings. These dressings were moved off-site to Kohl's Department Store in 2012.
In 2003, in recognition of the fact that services had always been provided to families living in Upland and its neighboring communities, members voted to change the chapter name to Assistance League of the Foothill Communities to reflect the areas served.
For over 80 years, The Dental Center had provided thousands of local children in need with dental care. Due to changes in insurance coverage for low income families in the State of California, and the declining number of patients who were provided services, The Dental Center was closed in 2017.
During the 2020-2021 COVID-19 Pandemic, all regular in-person meetings were cancelled, many Zoom meetings were held, members stayed connected though an online Weekly Update and the Thrift Shop closed for a total of three and a half months. The Outreach Philanthropic Program was activated and helped the eight local school districts served with requested food donations and other basic needs items. Gift cards to Kohl's, grocery gift cards and school supplies were also given the school districts for distribution. The other philanthropic programs were also able to find ways to continue serving those in need. Because of health mandates, the traditional Christmas Tree Brunch was not held for the first time in over 40 years. In its place, the 2020 Annual Fundraiser was our first ever online virtual auction and was a huge success.
Assistance League of the Foothill Communities has been proudly serving children and families in the communities of Alta Loma, Etiwanda, Montclair, Ontario, Rancho Cucamonga, Upland and portions of Fontana since 1953. The philanthropic programs and methods of fundraising have evolved and changed through the years, but members continue to donate thousands of volunteer hours every year transforming the lives of children and adults through community programs.
Still Helping ~ Always Caring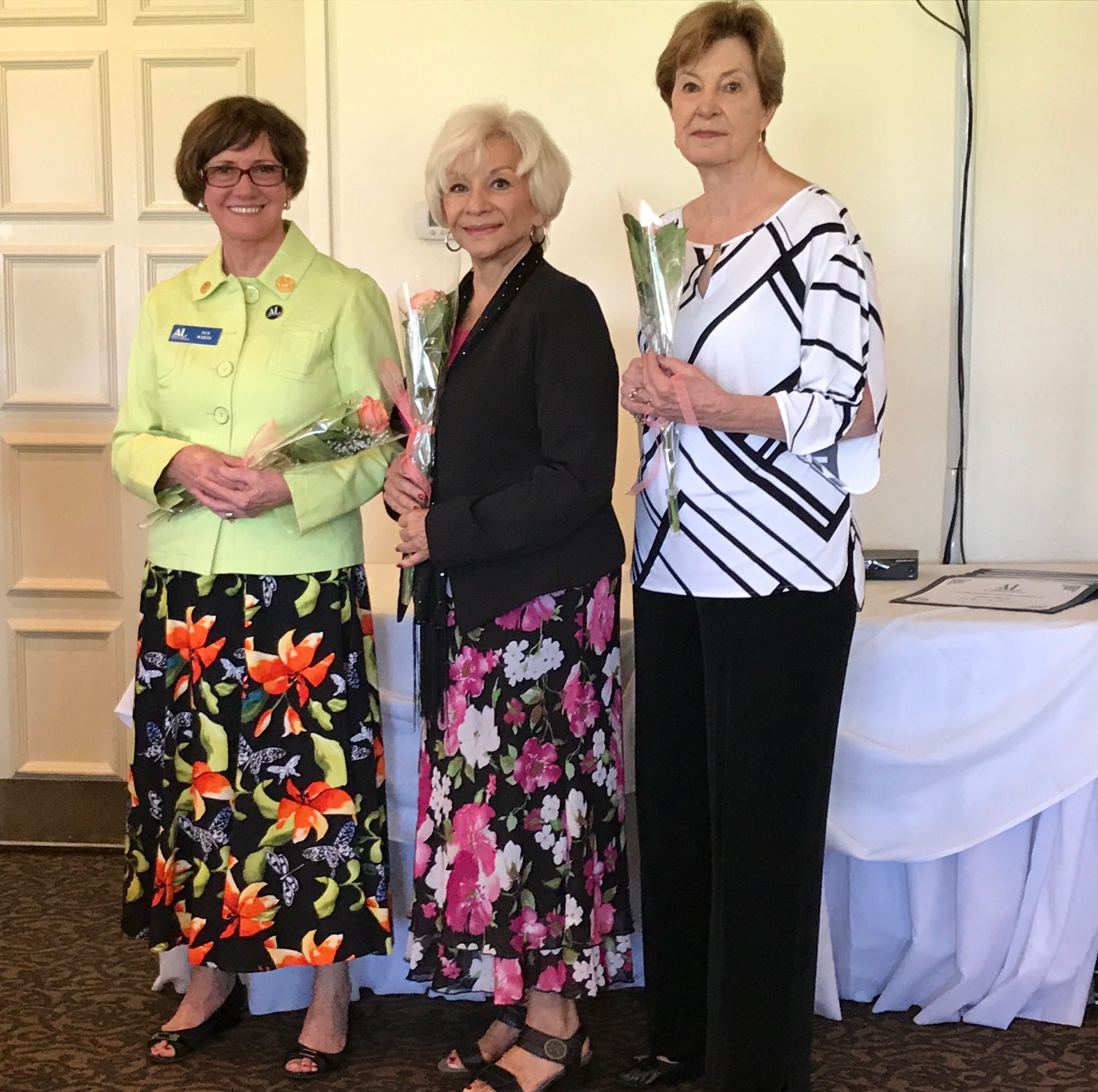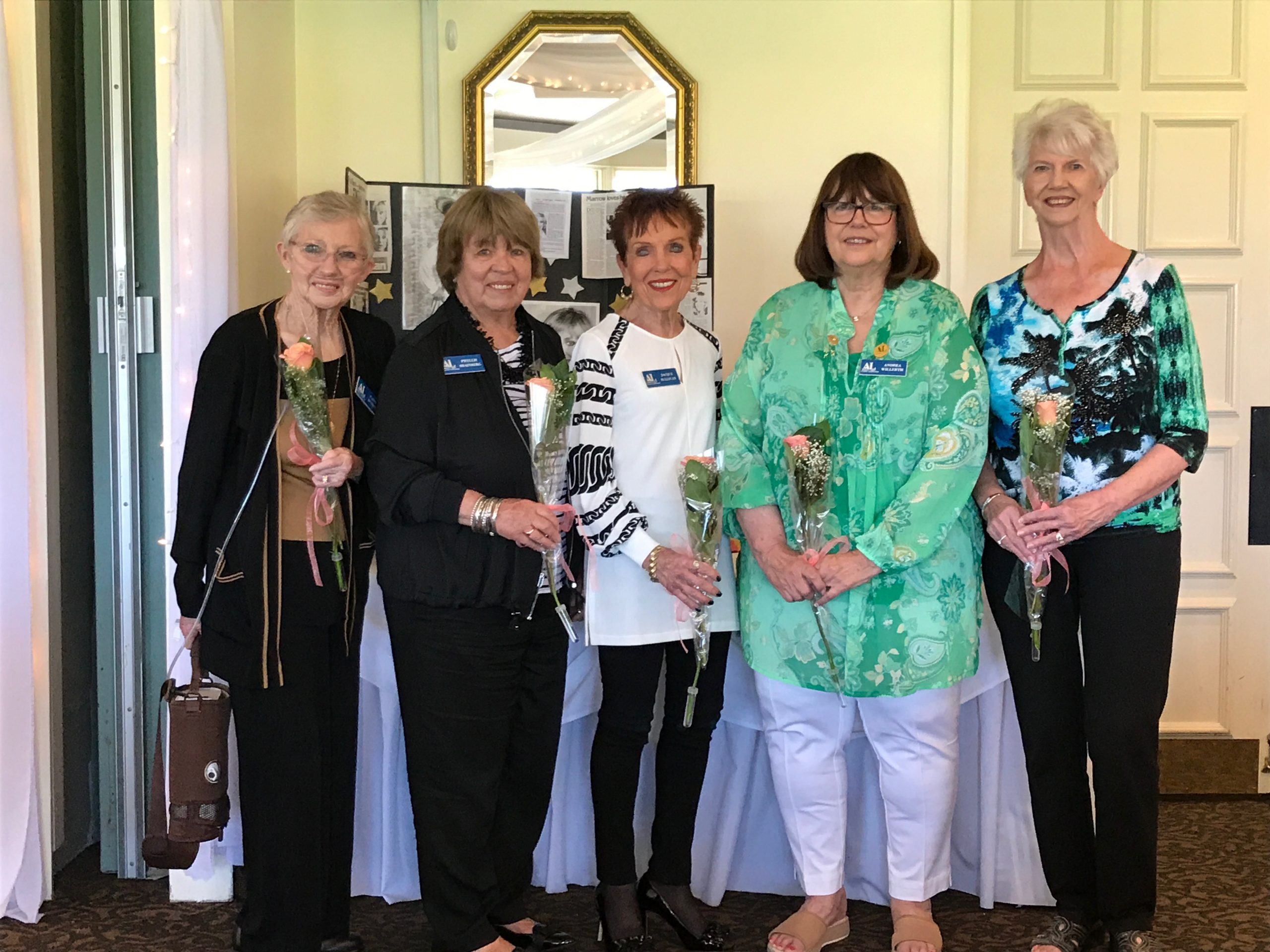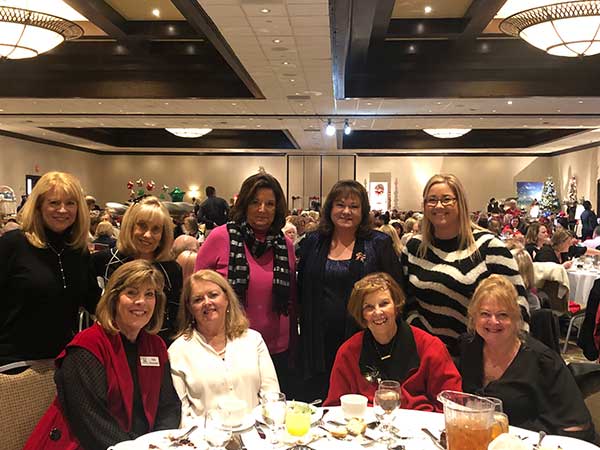 HONORARY PATRONS
JERENE APPLEBY HARNISH, CLARA PRICE, AND EDITH MASON
These friends of Assistance League were inspiration and encouragement to many. We will always be grateful for their personal interest and their financial support.
ADA EDWARDS LAUGHLIN AWARD RECIPIENTS
1989 Sharon Reese • 1991 Martha Mason • 1994 Irene Nugent • 1996 Mary Lou Greenwood • 1998 Sharon Smith • 2002 Hilary Johnson • 2004 Carol McKeown • 2010 Kay Johnson • 2015 Paula Carter
Ada Edwards Laughlin award recipients have been members for a significant number of years, and have given outstanding "behind the scenes" service. The award is named for the co-founder of Assistance League who filled the role of hardworking assistant to Anne Banning. Ms. Laughlin was a graduate of Stanford University (1898) and a pioneer with woman's basketball.