Philanthropic Programs
How we give to the communities we serve.
Operation School Bell
Through Operation School Bell, our signature philanthropy, we have dressed thousands of students in grades TK through Twelve from 8 local school districts. We really enjoy seeing the happy faces of the children as they leave with the new clothing they have selected. Operation School Bell also provides clothes to Chaffey Joint Union High School District students and their families in need through our Operation School Bell Closet Program. Our Operation School Bell Basics Program supplies underwear, socks and other basic needs items to two local school districts.
School Districts Served: Alta Loma, Central, Cucamonga, Etiwanda, Mt. View, Ontario-Montclair, Upland, and Chaffey Joint Union High School District.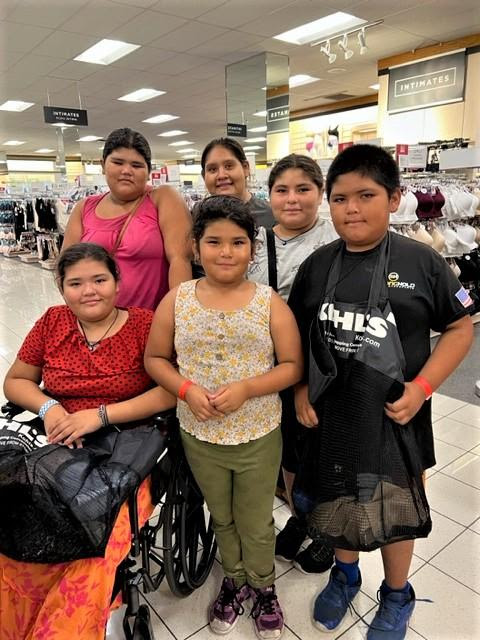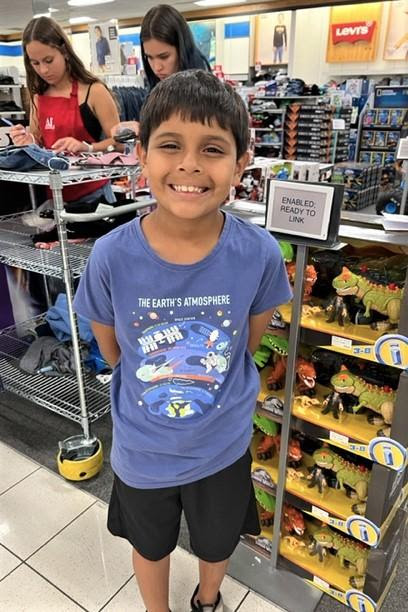 Al Bear
Through AL Bear, we donate teddy bears to 2 local hospitals and 8 fire and police departments to help provide comfort to children and adults in traumatic situations. A nurse from San Antonio Regional Hospital reported that a young patient was very scared and would not stop crying so they could begin treatment. Giving the child a bear calmed her down and with the help of her new friend, who she named "Fred", she was able to be treated. The nurse called these bears a little piece of heaven!
Fostering New Beginnings
Through our Fostering New Beginnings program, we help many young adults as they transition from foster care and start out on their own.  Our partner, Aspiranet, finds housing for them and we provide new bedding, linens, dishes, kitchen supplies, grocery cards, cleaning supplies and more to help them get started with independent living.  These extras help to make their new apartment more like home – truly providing them with a New Beginning.  We also partner with Chaffey College to help current and former foster youth through their Outreach program called Next Up. We provide them with basic items, toiletries, food, and clothes.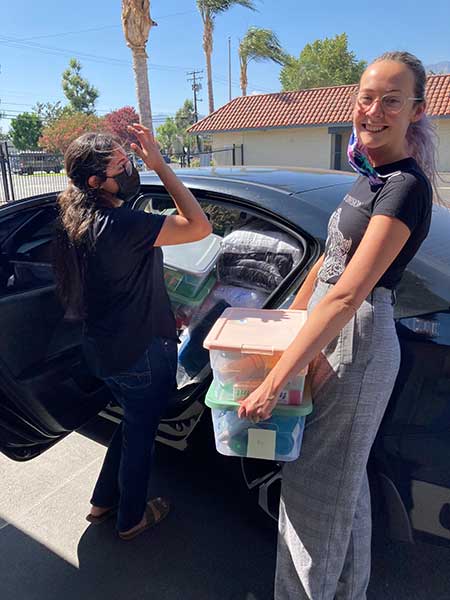 Waste Not
Through our Waste Not program, we donate unsold gently used clothing and shoes from our Thrift Shop to the homeless, books to senior citizen facilities and unsellable bedding and towels to the Friends of Upland Animal Shelter.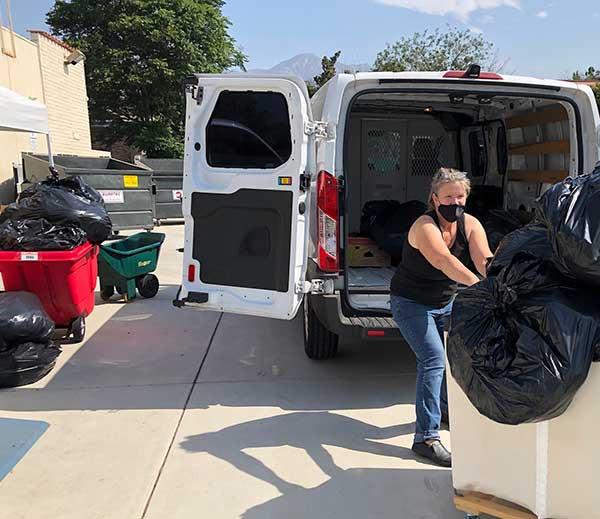 WeCare
Our philanthropy, WeCare, is managed by our Assisteens®.  They provide assistance to local families during the holidays.  They also have special activities with senior citizens throughout the year.
Outreach
Our Outreach Program, designed to provide a flexible, rapid-response strategy so we can respond to specific community needs that don't fit within currently existing programs, was activated this past year to help families in our community impacted by the COVID-19 Pandemic. Food and other basic needs items were provided to the local school districts we serve to be distributed to those families in need.